Posted by: TEEBONE ®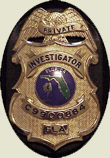 07/22/2020, 21:20:59

---
Author Profile
Mail author
Edit
Tax Exempt Organizations Funnel Millions to BLM Marxists
Major corporations such as Apple, Disney, Nike and hundreds of others may be pouring untold and unaccounted millions into ActBlue under the name of Black Lives Matter, funds that in fact can go to fund the election of a Democrat President Biden. BLM hates Trump and wants him out of office; their riots are spreading for that very reason...

.

......
https://newswithviews.com/tax-exempt-organizations-funnel-millions-to-blm-marxists/
by Kelleigh Nelson.
LIBERTY HAS NO EXPIRATION DATE
Democrats wouldn't buy a clue if it was government subsidized.