Posted by: TEEBONE ®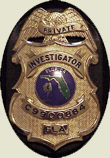 07/21/2020, 16:30:25

---
Author Profile
Mail author
Edit
VA: Gun Sales Skyrocket in Virginia Following Pandemic, Protests
Submitted by: David Williamson
Website: http://libertyparkpress.com


 
Gun sales continue to skyrocket in the DMV. In June, Virginia broke a monthly record, selling more than 80,000 guns. It is no shock to experts as to what caused the boom in gun purchases, but gun violence prevention experts believe it will lead to more violence down the line. "I'm not sure in history if we have had this many first-time gun buyers," David Chipman, gun violence prevention group Giffords said.

---
Comment by: PHORTO (7/21/2020)
"gun violence prevention experts"?

Almost spit my coffee on my keyboard over that one.
LIBERTY HAS NO EXPIRATION DATE
Democrats wouldn't buy a clue if it was government subsidized.