Posted by: TEEBONE ®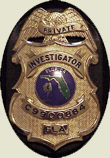 07/17/2020, 12:01:21

---
Author Profile
Mail author
Edit
MO: Sen. Josh Hawley calls for civil rights probe of St. Louis prosecutor Kim Gardner over McCloskey case
Submitted by: mark@keepandbeararms.com">Mark A. Taff
Website: http://www.marktaff.com




 
Sen. Josh Hawley (R-Mo.) asked the Justice Department on Thursday to investigate the St. Louis city prosecutor overseeing the case against a couple who pointed guns at civil rights demonstrators last month, the latest move in a battle to cast the incident as either justified self-defense or an act of racial animus.

Hawley's letter is the latest attack by Republicans against St. Louis Circuit Attorney Kim Gardner, a liberal prosecutor who has sought to reduce incarceration and low-level marijuana cases and has angered the St. Louis police union with her reform efforts.
---
Comment by: PHORTO (7/17/2020)
Gardner is a hand-picked minion of Soros, whose calculated undermining of our Constitution and society is well-documented.

As usual, this 'progressive' stands on her head and pronounces the world upside-down.

There is clear evidence that the mob of so-called 'protesters' tore down an iron gate to gain entry to the property, video evidence of their menacing manner, both of which justify taking up arms in self-defense.

The standard for review is the "reasonable person" test; would another reasonable person in the same circumstances perceive an immediate threat to life and limb?

The answer is an unequivocal "Yes."

Gardner is acting as a persecutor, not as a prosecutor.
LIBERTY HAS NO EXPIRATION DATE
Democrats wouldn't buy a clue if it was government subsidized.