Posted by: TEEBONE ®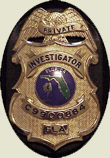 06/25/2020, 15:01:39

---
Author Profile
Mail author
Edit
Shooting Straight with Kim Rhode
Submitted by: mark@keepandbeararms.com">Mark A. Taff
Website: http://www.marktaff.com


 
On an untypical day for Kim Rhode, meaning a day off from shooting 800 shells, the renowned six-time Olympic medal winner takes this call while in a restaurant warehouse near her home in Los Angeles. Her friend is building a shooting range in El Monte, called LA Clays. It'll be the largest shooting range on the West Coast. "I'm out here, and my husband has been digging trenches," says Kim, laughing.
---
Comment by: PHORTO (6/25/2020)
"She's on the Board of Directors for Kids and Clays Foundation."

Why isn't there a "Kids and Dirtballs Foundation" that trains kids to off scumbags if they're attacked while their parents aren't home?

I'd definitely be on the board of THAT.

[smirk]




LIBERTY HAS NO EXPIRATION DATEDemocrats wouldn't buy a clue if it was government subsidized.

Modified by TEEBONE at Thu, Jun 25, 2020, 15:02:00