Posted by: TEEBONE ®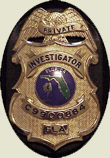 06/24/2020, 12:48:59

---
Author Profile
Mail author
Edit
Four Shootings, Three Days, One Inescapable Conclusion
Submitted by: David Williamson
Website: http://libertyparkpress.com


 
For a city longing to be in the national spotlight for days on end, the past few weeks in Seattle is not likely what the left-leaning city government and mayor had in mind, but many believe was as predictable as November rain in this Northwest liberal enclave.

Embattled Mayor Jenny Durkan said Monday the "Capitol Hill Occupied Protest" zone—known by the acronym "CHOP"—will be taken back and police will be moving back into the abandoned East Precinct building "soon," as reported by KING, without saying exactly when, leaving critics skeptical.
---
Comment by: PHORTO (6/24/2020)
Socialist Councilwoman Kshama Sawant is a negroid seditionist, a traitor.
LIBERTY HAS NO EXPIRATION DATE
Democrats wouldn't buy a clue if it was government subsidized.