Posted by: TEEBONE ®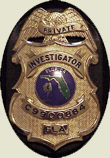 06/15/2020, 18:31:50

---
Author Profile
Mail author
Edit
---
Comment by: PHORTO (6/15/2020)
She could have politely declined to let them enter her home; she didn't.

I'm more concerned with the civics values she's (not) inculcating in her son than I am with the snitch poltroon who dropped the dime.

The "you have nothing to worry about if you have nothing to hide" nonsense sounds 'reasonable,' but it isn't.

A friend of mine calls this phenomenon "Prosperity Paradox" -- the atrophied state of being so pampered and comfortable living in America that one gets soft and unwary.

Just so.

Middle America needs to butch up, and this is a disturbing example.
LIBERTY HAS NO EXPIRATION DATE
Democrats wouldn't buy a clue if it was government subsidized.