Posted by: TEEBONE ®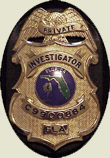 06/12/2020, 17:17:59

---
Author Profile
Mail author
Edit
No police reforms would be complete without gun reforms
Submitted by: mark@keepandbeararms.com">Mark A. Taff
Website: http://www.marktaff.com




 
You can talk about expanding the use of body cameras for police officers. You can talk about better training and reforming police culture to root out bad actors. You can talk about improving diversity in police ranks. These are all worthy proposals to address racism in law enforcement. But fixing the systemic problems of policing should also mean reforming our gun laws.

You'd be forgiven if, in the past few weeks of social unrest, you haven't thought much about gun violence generally. After all, a gun wasn't used to kill George Floyd. The image of an officer's knee on Floyd's neck was proof enough that a deeper problem continues to afflict our nation's law enforcement.
LIBERTY HAS NO EXPIRATION DATE
Democrats wouldn't buy a clue if it was government subsidized.