Posted by: TEEBONE ģ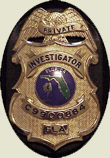 06/11/2020, 17:19:47

---
Author Profile
Mail author
Edit
ID: Put the gun down; get out your wallet
Submitted by:†mark@keepandbeararms.com">Mark A. Taff
Website:†http://www.marktaff.com
†
Please tell us you know that deadly force can not be used to defend property.

Please tell us you understand that the only legal justification for drawing a weapon and using it is in the defense of your own life or the lives of other innocents.

You canít draw a gun on a graffiti artist.

You canít use your AR-15 to stop the proverbial brick through the insured plate glass window.

You canít use your semi-automatic against looters (unless, of course, youíre defending your own property).
†
---
Comment by:†PHORTO†(6/11/2020)
Please point to anyone lawfully bearing arms who did any of those 'boogyman' things that terrify your miniature intellect.

We'll wait...

[crickets]
LIBERTY HAS NO EXPIRATION DATE
Democrats wouldn't buy a clue if it was government subsidized.