Posted by: TEEBONE ®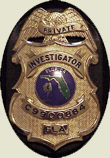 05/20/2020, 12:09:14

---
Author Profile
Mail author
Edit
MI: Betting on a Capitol gun ban?
Submitted by: coreysalo@yahoo.com">Corey Salo



 
Political reporters just love stories about lawmakers "wasting" tax dollars.

Every two years, when a new batch of legislators would arrive in town, there was a tradition that they got to decorate their offices with whatever they wanted. Lavish sofas, mirrored walls, wood-paneled break-fronts and you name it as each new arrival competed with the other for top decorating honors while running up the tab on the taxpayer's dime.

And, soon after they settled into their new digs, the news media pounded out stories on how much was being doled out until those poor souls cried uncle.

It was then that the State Capitol Commission was hatched.


---
Comment by: PHORTO (5/20/2020)
"waving around loaded firearms"

This one phrase ruined an otherwise even-handed piece.

Had the author written "wearing loaded firearms" he would have been on point, but the incendiary phrase he chose revealed his personal bias.

Proof: Waving firearms around would have gotten the "waver" arrested. NO ONE WAS ARRESTED.




LIBERTY HAS NO EXPIRATION DATEDemocrats wouldn't buy a clue if it was government subsidized.

Modified by TEEBONE at Wed, May 20, 2020, 13:10:41