Posted by: TEEBONE ®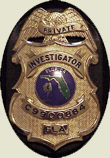 05/15/2020, 00:25:03

---
Author Profile
Mail author
Edit
MA: Biz soars as area gun shops reopen
Submitted by: mark@keepandbeararms.com">Mark A. Taff
Website: http://www.marktaff.com

There are no comments on this story
Post Comments | Read Comments

 
Local gun shops were staring down the barrel of possible financial ruin until a federal judge ruled last week that Gov. Charlie Baker's orders to close placed an "improper burden" on people's constitutional rights to possess firearms.

U.S. District Judge Douglas P. Woodlock in Boston ordered Massachusetts to allow gun shops to reopen nearly two months after Baker's administration deemed them nonessential businesses that needed to close to slow the spread of COVID-19. Sales at area stores have gone through the roof since noon on Saturday, when they were allowed to open the doors again.
LIBERTY HAS NO EXPIRATION DATE
Democrats wouldn't buy a clue if it was government subsidized.