Posted by: TEEBONE ®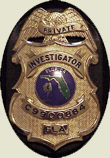 05/14/2020, 21:15:27

---
Author Profile
Mail author
Edit
NV: Americans growing numb to NRA's constant drumbeat of fearmongering
Submitted by: mark@keepandbeararms.com">Mark A. Taff
Website: http://www.marktaff.com


 
Leave it to the National Rifle Association to exploit the COVID-19 pandemic for its own gain.

But that's what the NRA has been doing in recent months — fearmongering over the crisis to drive up gun sales and try to broaden its membership base.

On social media and internet videos, the NRA paints a dystopian picture in which social order has spun apart and guns are the only means of assuring survival. Think "Mad Max" except with people fighting over food instead of fossil fuels.
---
Comment by: PHORTO (5/14/2020)
Straight from LaLaLand.

This diatribe, while gun sales are skyrocketing with up to 40% of them first-time purchases.

It's exasperating that the left lies so effectively that it believes itself.
LIBERTY HAS NO EXPIRATION DATE
Democrats wouldn't buy a clue if it was government subsidized.