Posted by: TEEBONE ®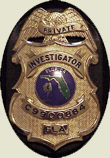 05/14/2020, 18:07:32

---
Author Profile
Mail author
Edit
---
Comment by: PHORTO (5/14/2020)
"These people marching about grasping huge automatic weapons in their tiny little hands do not represent the majority."

Bias, much?

1. They aren't "huge."
2. The aren't "automatic."
3. Their hands aren't "tiny" or "little."

1. You ARE an a$$.
2. You ARE a clown.
3. You ARE a nitwit.

And, you are educated but stupid. The "majority" doesn't get to vote on whether or not to honor others' fundamental rights. They are exempt from "democracy." They are unalienable.

Do you know what that word means?

I thought not.
LIBERTY HAS NO EXPIRATION DATE
Democrats wouldn't buy a clue if it was government subsidized.