Posted by: TEEBONE ®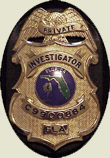 05/13/2020, 13:07:17

---
Author Profile
Mail author
Edit
It Took A Virus Lockdown To Make Us Appreciate Freedom
Tens of millions of Americans can't pay their mortgages, rent, or utility bills and are struggling to keep food on the table. Suddenly, they come to the conclusion that their freedoms are being taken away by government. Again, where have they been for the last 100 plus years?...

.

......
https://newswithviews.com/it-took-a-virus-lockdown-to-make-us-appreciate-freedom/
by Ron Ewart.
LIBERTY HAS NO EXPIRATION DATE
Democrats wouldn't buy a clue if it was government subsidized.