Posted by: TEEBONE ®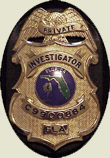 05/12/2020, 10:37:06

---
Author Profile
Mail author
Edit
MI:Special committee formed to study gun ban at Michigan Capitol
Submitted by: coreysalo@yahoo.com">Corey Salo


\

 
The Michigan Capitol Commission voted Monday to form a special committee for studying its power to ban guns inside the Capitol building as lawyers offered differing legal opinions on the matter.

The move came after demonstrators openly carried firearms during an emotional April 30 protest at the Capitol and garnered national attention. The situation jettisoned the six-member panel in charge of the Capitol grounds into the spotlight.

A few hours before the Capitol Commission's 11 a.m. meeting, Attorney General Dana Nessel issued a formal legal opinion, stating that the Capitol Commission had the authority to unilaterally ban guns. But the commission's legal consultant, Amy Shaw, disagreed during the meeting.
LIBERTY HAS NO EXPIRATION DATE
Democrats wouldn't buy a clue if it was government subsidized.