Posted by: TEEBONE ®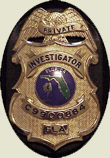 05/07/2020, 14:36:24

---
Author Profile
Mail author
Edit
MI: Trump's latest 'very good people' are 2nd Amendment thugs
Submitted by: mark@keepandbeararms.com">Mark A. Taff
Website: http://www.marktaff.com




 
In last week's disturbing pictures of protesters brandishing assault weapons in and around Michigan's Capitol, we saw the naked face of the gun-rights argument, and it was repulsive. This is not a movement about liberty but anarchy. Only in the U.S., and no other civilized democracy, does a supposed right to take up arms against a duly elected government garner a measure of respect from politicians, the courts and the court of public opinion. No tenable reading of the Constitution supports it.
LIBERTY HAS NO EXPIRATION DATE
Democrats wouldn't buy a clue if it was government subsidized.