Posted by: TEEBONE ®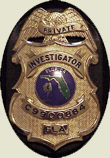 03/19/2020, 11:56:06

---
Author Profile
Mail author
Edit
PA: Vote against resolutions
Submitted by: mark@keepandbeararms.com">Mark A. Taff
Website: http://www.marktaff.com


 
Our country has a gun violence problem and we can either refuse to acknowledge it or create solutions that keep our families safe while protecting our freedoms. According to Merriam-Webster, "neglect implies giving insufficient attention to something that merits one's attention."

My experience as an engineer has taught me to make data-based decisions, so let's consider the data. In the U.S., 100 people die from gun violence every day and our gun homicide rate is 25 times that of other high-income countries according to a 2016 study published in the American Journal of Medicine. We see the evidence in daily news headlines and cannot continue to be negligent.
---
Comment by: MarkHamTownsend (3/19/2020)
More data:

The murder rate has declined in the last several decades.

We DO NOT have a gun problem in America.

An engineer, are you? Gawd, I hope you didn't design any bridges I need to drive over .......
---
Comment by: PHORTO (3/19/2020)
Ms. Thomas is grasping for the "rose-colored glasses" solution instead of facing reality.

The reality is that our rights are under attack, and that the 'data' she cites is suspect because it is agenda-driven.

We cannot deprive rights and protect them at the same time.

Ms. Thomas needs to wake up and smell the coffee.
LIBERTY HAS NO EXPIRATION DATE
Democrats wouldn't buy a clue if it was government subsidized.