Posted by: TEEBONE ģ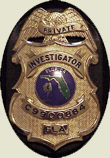 03/19/2020, 11:40:36

---
Author Profile
Mail author
Edit
NY: Guns protect us from socialists
Submitted by:†mark@keepandbeararms.com">Mark A. Taff
Website:†http://www.marktaff.com


†
I am concerned about my needs because they arenít being protected by liberal socialists who want more power. The individual right to own guns is to protect us against a socialistic government which gains too much power legally over the working class people.

Both our Democratic senators donít want the Second Amendment at all. Sen. Schumer is full of rage and hatred over Trump impeachment finding Ė not guilty. So people in power like Schumer, Gillibrand, Pelosi and Schiff never stick up for the middle class who pay their salaries in their federal tax file.
†
---
Comment by:†PHORTO†(3/19/2020)
"You have run out of free articles."

'Scuse me for a moment while I mourn.

Okay, that's done! Wanna go get a beer?
LIBERTY HAS NO EXPIRATION DATE
Democrats wouldn't buy a clue if it was government subsidized.