Posted by: TEEBONE ®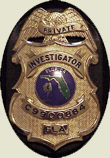 03/14/2020, 15:06:29

---
Author Profile
Mail author
Edit
ID: Guns-in-school bill splits Second Amendment activists, education groups
Submitted by: mark@keepandbeararms.com">Mark A. Taff
Website: http://www.marktaff.com


 
Supporters say Senate Bill 1384 would create a first line of defense to make schools safer.

Opponents say the bill would increase the risk of a tragedy.

The Senate State Affairs Committee could weigh in Friday.

Senators took no action Wednesday on SB 1384, which would allow school employees with enhanced concealed weapons permits to carry firearms in school. The committee hearing will continue Friday, and a vote could follow.

"It's simply not right to force our school employees to act as human shields," said Sen. Todd Lakey, R-Nampa, SB 1384's sponsor.
---
Comment by: PHORTO (3/14/2020)
MDA must be banned from speaking at any public forum, and prohibited from wearing their ridiculous anti-constitutional shirts.

(Don'cha wish that I wuz the dictator? [grin])
LIBERTY HAS NO EXPIRATION DATE
Democrats wouldn't buy a clue if it was government subsidized.