Posted by: TEEBONE ®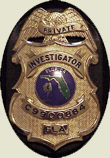 03/10/2020, 13:08:41

---
Author Profile
Mail author
Edit
.4" Buckshot Ammo: .4" Buck Explained
Submitted by: David Williamson
Website: http://libertyparkpress.com




 
The .4" buckshot size doesn't get as much use by shooters as it probably should. A very nice home-defense round, .4" buck is also a lot of fun to shoot on the range. Pumping a few rounds into various-sized targets is very satisfying with this ammo type because the power and penetration is just staggering.
LIBERTY HAS NO EXPIRATION DATE
Democrats wouldn't buy a clue if it was government subsidized.