Posted by: TEEBONE ®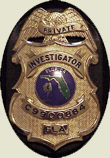 03/10/2020, 11:32:28

---
Author Profile
Mail author
Edit
CT: Connecticut- Extreme "Red Flag" Bill Scheduled for Public Hearing
Submitted by: David Williamson
Website: http://libertyparkpress.com




 
On Friday, March 13th, the Joint Committee on Judiciary will hold a public hearing on House Bill 5448. This extreme "red flag" bill will further erode citizens' due process rights, which are continually under attack in Connecticut. The hearing will begin at 10:00 AM in Room 2D of the Legislative Office Building. The Connecticut Citizens Defense League will also be hosting a Lobby Day on the same day as the hearing to rally members and Second Amendment Supporters against House Bill 5448. If you are able, please attend CCDL's Lobby Day and urge members of the Joint Committee on Judiciary to OPPOSE House Bill 5448.


---

House Bill 5448 transforms a presumably temporary order into a permanent one without any concern for due process or any independent investigation into the matter. It removes the one-year duration of orders and makes them indefinite. It will also remove the ability of respondents to transfer firearms to an eligible third party (i.e. a friend or family member) for safekeeping. This bill also gives judges unilateral authority to strip a person's constitutional rights without participation of the respondent in the court proceedings. Simply put, HB 5448 will strip away an individual's right, based on mere third-party suspicion, to possess a firearm before they even get to argue their side in court.



LIBERTY HAS NO EXPIRATION DATEDemocrats wouldn't buy a clue if it was government subsidized.

Modified by TEEBONE at Tue, Mar 10, 2020, 11:34:21