Posted by: TEEBONE ®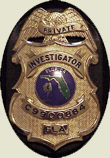 02/10/2020, 14:17:51

---
Author Profile
Mail author
Edit
Congress approved $25M in funding for gun safety research. Now what?
Submitted by: David Williamson
Website: http://libertyparkpress.com


 
Crystal Turner fell apart when two of her four children were shot and killed in Columbus, Ohio, nearly five years ago. Her son, Donell McDonald, 23, and her daughter, Jenea Harvison, 29, were both gunned down by Harvison's estranged husband at a daycare facility Harvison owned. "Nothing prepares you," Turner said. "That one event has changed our lives forever."

---
Comment by: PHORTO (2/10/2020)
Hey. 'Research' all you want, but keep this in mind:

YOU CANNOT ABRIDGE A FUNDAMENTAL RIGHT USING POLITICAL POLICIES.

In fact, you cannot abridge a fundamental right for ANY reason.

Period.
LIBERTY HAS NO EXPIRATION DATE
Democrats wouldn't buy a clue if it was government subsidized.