Posted by: TEEBONE ®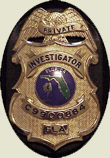 02/08/2020, 15:10:19

---
Author Profile
Mail author
Edit
---
Comment by: jac (2/8/2020)
It took them four and a half weeks to come out with this revelation?
---
Comment by: PHORTO (2/8/2020)
Who was Warren, a bystander? The report doesn't mention him except that he was shot by Moses. He wasn't involved in the skirmish, didn't have a gun, and obviously wasn't the 'woman' who threw the coffee pot at Moses.

Very confusing.
LIBERTY HAS NO EXPIRATION DATE
Democrats wouldn't buy a clue if it was government subsidized.