Posted by: TEEBONE ®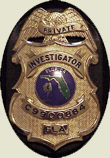 02/08/2020, 14:01:51

---
Author Profile
Mail author
Edit
NH: On the issues: Weighing gun control
Submitted by: mark@keepandbeararms.com">Mark A. Taff
Website: http://www.marktaff.com
 
Too bad, Peggy Smith of Concord says, that Beto O'Rourke dropped out of the presidential race last fall.

The former Representative from Texas, motivated by a shooting massacre in El Paso six months ago that claimed 22 lives, essentially sacrificed his campaign soon after the tragedy. He transformed himself into a far-left crusader, alienating moderates, intent on tightening gun control laws, tighter even than proposals from the progressive sector of the Democratic Party.
---
Comment by: PHORTO (2/8/2020)
Peggy Smith needs a foot in her a$$.

YOU CAN NOT BAN FUNDAMENTAL RIGHTS.
LIBERTY HAS NO EXPIRATION DATE
Democrats wouldn't buy a clue if it was government subsidized.