Posted by: TEEBONE ®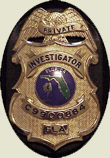 02/07/2020, 20:48:25

---
Author Profile
Mail author
Edit
MI: Gun resolution passes in split vote
Submitted by: coreysalo@yahoo.com">Corey Salo



 
After hearing arguments for and against a proposed resolution to make Delta County a "sanctuary county" for the Second Amendment from county residents, the Delta County Board of Commissioners narrowly voted to adopt the resolution Tuesday.

Under the resolution, Delta County will be declared a Second Amendment sanctuary county. The board will support the county's sheriff and prosecuting attorney in the exercise of their discretion to not enforce unconstitutional firearms laws.

The decision to move forward with the resolution was made during the board's regular meeting Tuesday evening, which was held at the Delta County Courthouse instead of the Delta County Service Center due to anticipated attendance levels.
---
Comment by: PHORTO (2/7/2020)
"We have amendments — we have a constitution," [Rivard] said.

What an imbecilic statement. The resolution is prompted precisely by the blatant, widespread acts of state and local governments across the nation that ignore the clear proscription in the Second Amendment, to wit, "shall not be infringed."

Sooner or later, the federal government will be controlled by progressive Democrats, and this fatal phenomenon will go national.

The time to bare one's teeth is before such an assault occurs, as a warning.




LIBERTY HAS NO EXPIRATION DATEDemocrats wouldn't buy a clue if it was government subsidized.

Modified by TEEBONE at Fri, Feb 07, 2020, 21:48:44