Posted by: TEEBONE ®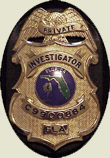 02/07/2020, 17:06:00

---
Author Profile
Mail author
Edit
IA: Guns bills could open location restrictions near you
Submitted by: mark@keepandbeararms.com">Mark A. Taff
Website: http://www.marktaff.com


 
A series of gun bills are working their way through the state legislature that could open some previously restrict areas.

The first bill, Senate File 116, would allow gun owners to keep their firearms in their vehicles while dropping off children and items in a school parking lot.

Firearms would be prohibited anywhere outside of the vehicle while on campus. Supporter said this bill would make thing easier for gun owners, as they would not have to make extra trips to put away their firearms while they visited the campus.
---
Comment by: PHORTO (2/7/2020)
What is so difficult to understand?

The government cannot universally restrict a fundamental right based upon an assumption of what a random individual might do.

That very idea is nutz.
LIBERTY HAS NO EXPIRATION DATE
Democrats wouldn't buy a clue if it was government subsidized.