Posted by: TEEBONE ®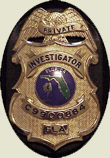 02/05/2020, 17:24:01

---
Author Profile
Mail author
Edit
WA: Rep. Chapman Calls for Banning Open-Carry At State Capitol
Submitted by: David Williamson



 
Following a tense and un-permitted pro-gun rally at the State Capitol building last Friday, 24th District Rep. Mike Chapman-D, is introducing legislation to ban open-carry guns on Olympia's Capitol grounds. Co-sponsored with State Rep. Tana Senn, D-Mercer Island, Chapman says he filed House Bill 2925 on Monday after witnessing what he describes as a siege of the Capitol.

---
Comment by: PHORTO (2/5/2020)
Mike Chapman's testicles obviously haven't descended through his inguinal canals.
LIBERTY HAS NO EXPIRATION DATE
Democrats wouldn't buy a clue if it was government subsidized.