Posted by: TEEBONE ģ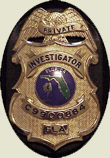 01/30/2020, 09:36:09

---
Author Profile
Mail author
Edit
Below The Radar: Home Defense and Competitive Shooting Act, VOTE YES
Submitted by:†mark@keepandbeararms.com">Mark A. Taff
Website:†http://www.marktaff.com




†
Not all legislation that Second Amendment supporters donít notice right away is a threat to our rights.

Sometimes, the legislation that comes in below the radar actually improves the situation. One such bill is HR 5289, The Home Defense and Competitive Shooting Act, introduced by Representative Roger Marshall (R-KS).

According to a release by Representative Marshall, this legislation removes certain rifles from the provisions of the National Firearms Act. Specifically, rifles with barrels shorter than 16 inches.
LIBERTY HAS NO EXPIRATION DATE
Democrats wouldn't buy a clue if it was government subsidized.