Posted by: TEEBONE ®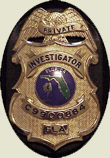 01/11/2020, 09:41:42

---
Author Profile
Mail author
Edit
NJ: Second Amendment Sanctuary is a Terrible Idea
Submitted by: mark@keepandbeararms.com">Mark A. Taff
Website: http://www.marktaff.com


 
It is alarming that anyone opposes common sense gun laws. People are tired of seeing children and teenagers murdered in their classrooms by AR-15s or what Space calls, "lawful tools of self-defense." Young people are marching on Washington, parents are fearful sending their children off to school, the mall or the movies. All over the country, voters are supporting democratic candidates because of their stand on gun violence. Our society has proven that it is just not responsible enough or healthy enough for the "guns everywhere" desires of the far-right extremists.
---
Comment by: PHORTO (1/11/2020)
Yadda yadda yadda.

Newsflash: 'temporary' confiscation is confiscation.

And infringement is infringement. The 2A doesn't list 'degrees' of infringement - it bans infringement outright.
LIBERTY HAS NO EXPIRATION DATE
Democrats wouldn't buy a clue if it was government subsidized.