Posted by: TEEBONE ®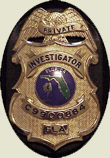 01/09/2020, 11:01:06

---
Author Profile
Mail author
Edit
VA: Hampton City Council member withdraws resolution supporting Second Amendment rights
Submitted by: mark@keepandbeararms.com">Mark A. Taff
Website: http://www.marktaff.com


 
Hampton city leaders decided not to vote on a resolution that would have supported Second Amendment rights.

The move came after hours of testimony. Supporters of proposed new gun laws cheered the move, while gun rights advocates walked out of the meeting after the decision.

Hampton City Councilwoman Eleanor Weston Brown withdrew the resolution after hearing from people on both sides.

She told News 3, "Regrettably, many misinterpreted the fact that our resolution said that we supported the Second Amendment... that it meant we supported creating a Second Amendment sanctuary. We don't support that."
---
Comment by: PHORTO (1/9/2020)
"We support the Second Amendment, up to and until the time that it becomes necessary to support the Second Amendment."

A+ in double-speak.

GAH.
LIBERTY HAS NO EXPIRATION DATE
Democrats wouldn't buy a clue if it was government subsidized.