Posted by: TEEBONE ®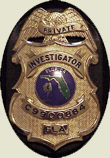 01/05/2020, 14:21:37

---
Author Profile
Mail author
Edit
VA: The disturbing 'Second Amendment sanctuary' trend in Virginia
Submitted by: mark@keepandbeararms.com">Mark A. Taff
Website: http://www.marktaff.com


 
A vigorous and reactionary movement has sprung up throughout Virginia to declare cities and counties "Second Amendment sanctuaries" that will not enforce gun-control laws that the Democratic-controlled General Assembly may pass.

Generating passion, hysteria and even personal threats, the ugly movement has driven throngs of people to show up at boards of supervisors meetings. Their numbers are remarkable — 400, 800, even 2,000 in attendance.
---
Comment by: PHORTO (1/5/2020)
No, what is disturbing is the rank arrogance of Virginia Democrats in their intention to rip the Constitution to shreds.
LIBERTY HAS NO EXPIRATION DATE
Democrats wouldn't buy a clue if it was government subsidized.