Posted by: TEEBONE ®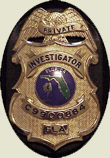 01/03/2020, 11:47:33

---
Author Profile
Mail author
Edit
---
Comment by: PHORTO (1/3/2020)
The state prosecutors' argument is absolutely specious.

They claim that WY's SYG law cannot provide for an adversarial hearing, it is only 'guidance' for prosecutors.

Right. The reason for SYG is to rein in overzealous prosecutors and protect the presumption of innocence by establishing clear and convincing evidence (or not), yet these morons argue that it's just a suggestion.

It is this egregious mindset that is the very reason for SYG's existence.
LIBERTY HAS NO EXPIRATION DATE
Democrats wouldn't buy a clue if it was government subsidized.