Posted by: TEEBONE ®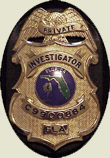 01/03/2020, 11:23:59

---
Author Profile
Mail author
Edit
FL: Gun homicides of teens rise after 'Stand Your Ground' self-defense law
Submitted by: mark@keepandbeararms.com">Mark A. Taff
Website: http://www.marktaff.com


 
Florida's "Stand Your Ground" self-defense law has been associated with a surge in teen deaths by homicide with a firearm, a new study suggests.

The 2005 law, making it legal to respond to a perceived threat with lethal force even when it might be possible to safely flee, has previously been linked to a 32% increase in firearm homicides of adults in Florida, researchers report in Injury Prevention. The current study suggests that gun homicides among adolescents also surged 45% after the law took effect.
---
Comment by: PHORTO (1/3/2020)
Listen, you hand-wringing poltroons:

THE INCREASE IS IN TEENS SHOT IN FLAGRANTE DELICTO.

Idiots.
LIBERTY HAS NO EXPIRATION DATE
Democrats wouldn't buy a clue if it was government subsidized.