Posted by: TEEBONE ®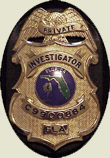 01/01/2020, 18:21:59

---
Author Profile
Mail author
Edit
---
Comment by: PHORTO (1/1/2020)
"We've been a little bit resistant to it because you just don't feel like you need a weapon in church."

See, that's the problem - 'feeling' instead of logic.

Let go of that 'feeling' BS and THINK, guddammit.
LIBERTY HAS NO EXPIRATION DATE
Democrats wouldn't buy a clue if it was government subsidized.