Posted by: TEEBONE ®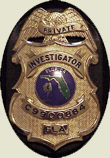 11/30/2019, 15:05:19

---
Author Profile
Mail author
Edit
MI: Eastpointe's new gun ordinance has some up in arms
Submitted by: coreysalo@yahoo.com">Corey Salo



 
A new gun ordinance in Eastpointe is coming under fire from gun rights advocates, but supporters said penalizing people who leave their firearms in unlocked vehicles is an effort to crack down on rising crime and gun violence.

Under the law that took effect in October, owners who store their firearms in unlocked vehicles in the Macomb County community can be fined up to $350 on a first offense and could face up to 90 days in jail.

Although people have a duty to responsibly handle their weapons, gun rights advocate Rick Ector of Legally Armed in Detroit said the ordinance punishes gun owners and absolves criminals who steal firearms.


---
Comment by: PHORTO (11/30/2019)
How does beating up crime victims advance a "compelling government interest"?

HAH?
LIBERTY HAS NO EXPIRATION DATE
Democrats wouldn't buy a clue if it was government subsidized.