Posted by: TEEBONE ®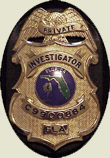 11/28/2019, 14:14:12

---
Author Profile
Mail author
Edit
The Supreme Court Is Poised To Send A Major Signal On Gun Control
Submitted by: mark@keepandbeararms.com">Mark A. Taff
Website: http://www.marktaff.com


 
The U.S. Supreme Court will examine gun rights for the first time in nearly a decade on Monday when it hears arguments in a case that could decide whether Americans have a constitutional right to carry a firearm in public.

In the case, the New York State Rifle and Pistol Association is challenging a New York City law that severely restricted the transport of firearms outside the home.

The law has been repealed, so the high court could still dismiss the case.
---
Comment by: PHORTO (11/28/2019)
Waddaya expect from "public" media?

"The only guarantee spelled out in the Heller decision authored by the late Justice Antonin Scalia, however, is the right to keep a gun in the home for self-defense."

Flat-out lie. The holding says, "lawful purposes, SUCH AS self-defense within the home." (emphasis mine)

The ruling clearly contemplates other uses that are protected, and the most logical inference is, as even Ginsberg conceded, "bearing arms" simply means "carrying arms on the person for offensive or defensive use".
LIBERTY HAS NO EXPIRATION DATE
Democrats wouldn't buy a clue if it was government subsidized.