Posted by: TEEBONE ®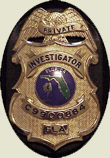 11/28/2019, 12:03:05

---
Author Profile
Mail author
Edit
---
Comment by: PHORTO (11/28/2019)
I understand what he is saying, but where is this elusive "tipping point"? How will we know when it arrives? Will it already be too late to do any good?

No, the pressure of disobedience must consistently applied, and CONSTANT. Without it, the consent of the governed is automatically presumed.

The PTB must be constantly, publicly reminded that WE DO NOT GIVE CONSENT to restrictions on rights, that are foreclosed by black-letter language in the Constitution.
LIBERTY HAS NO EXPIRATION DATE
Democrats wouldn't buy a clue if it was government subsidized.