Posted by: TEEBONE ®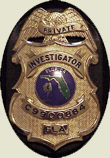 11/28/2019, 10:38:10

---
Author Profile
Mail author
Edit
NY: Bronx Man, Battling Own Legal Woes, Brings Gun Rights Case to U.S. Supreme Court
Submitted by: mark@keepandbeararms.com">Mark A. Taff
Website: http://www.marktaff.com


 
Two weeks before Efrain Alvarez and his attorneys asked the U.S. Supreme Court to hear their challenge to a New York City regulation that limited where licensed handgun owners could transport their weapons, police officers showed up at his Bronx apartment and took away all his firearms.

The officers walked past the bullet-making equipment in his cluttered entranceway and past the trophy deer head hanging on his living room wall. From two imposing steel vaults in the back bedroom, they confiscated around 45 firearms, including five handguns.
---
Comment by: PHORTO (11/28/2019)
What a hypocrite. He believes in gun control, but had 45 firearms and shot competitively? He worries about "the wrong guy" getting hold of a firearm, after filing a perjured report about a mythical 'stolen' .38?

...and he doesn't think that he himself is "the wrong guy"?

I hope his cert challenge is successful, but I wish a pox on him personally.
LIBERTY HAS NO EXPIRATION DATE
Democrats wouldn't buy a clue if it was government subsidized.