Posted by: TEEBONE ®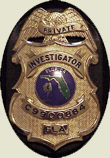 11/27/2019, 13:23:33

---
Author Profile
Mail author
Edit
NRA Boosted Executive Pay While Cutting Funding for Key Programs, Filing Shows
Submitted by: David Williamson
Website: http://libertyparkpress.com




 
Compensation for top officials at the National Rifle Association surged by 41 percent last year, according to a new tax filing, as the nation's largest pro-gun organization sharply reduced spending on programs central to its mission. The jump from 2017 to 2018 for the NRA's officers, directors and highly paid employees included a 57 percent increase for chief executive Wayne LaPierre that boosted his overall compensation to $2.15 million.
LIBERTY HAS NO EXPIRATION DATE
Democrats wouldn't buy a clue if it was government subsidized.