Posted by: TEEBONE ®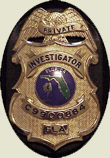 11/27/2019, 11:11:19

---
Author Profile
Mail author
Edit
MO: Gov. Parson, City Mayors Outline Plans on Gun Violence
Submitted by: David Williamson
Website: http://libertyparkpress.com


 
Gov. Mike Parson met with the mayors of the state's four largest cities Monday and announced his support of gun legislation focused on juveniles, domestic abusers and prior offenders — areas which would for the most part mirror already existing federal law. In announcing his support of the measures alongside Columbia Mayor Brian Treece, Springfield Mayor Ken McClure, Kansas City Mayor Quinton Lucas and St. Louis Mayor Lyda Krewson, Parson told reporters it was part of an "immediate" response to what has been a violent year in Missouri.

---
Comment by: PHORTO (11/27/2019)
"The legislative focus would be on empowering prosecutors to make deals with violent offenders to voluntarily surrender their Second Amendment rights in exchange for a lesser sentence."

Pure blather. 'Sounds good, means nothing.

Violent offenders have already forfeited their Second Amendment rights, by law. The notion that the state gets something by a violent offender 'voluntarily' surrendering a right he no longer has is ridiculous.
LIBERTY HAS NO EXPIRATION DATE
Democrats wouldn't buy a clue if it was government subsidized.