Posted by: TEEBONE ®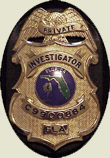 11/27/2019, 10:10:58

---
Author Profile
Mail author
Edit
Make Mine a Shotgun
Submitted by: David Williamson
Website: http://libertyparkpress.com




 
In the last decade or so, the shotgun has been largely eclipsed by semiautomatic carbines — especially the AR-15/M4 — for use by law enforcement and private citizens. Yet, even though the shotgun does not have the same CDI ("chicks dig it") factor of the carbines, it remains the most versatile of all commonly encountered weapon platforms.
LIBERTY HAS NO EXPIRATION DATE
Democrats wouldn't buy a clue if it was government subsidized.