Posted by: TEEBONE ®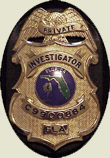 11/26/2019, 20:02:24

---
Author Profile
Mail author
Edit
Joe Biden Wants to Ban 9mm Pistols
Submitted by: David Williamson
Website: http://libertyparkpress.com


 
A week after he told voters that the Second Amendment doesn't protect "a magazine with a hundred clips in it," 2020 Democratic Presidential Candidate Joe Biden offered supporters more of his singular brand of anti-gun nonsense. While attending a private campaign event in Seattle, the former vice president reportedly called for a ban on 9mm pistols. According to an article from the Seattle Times, Biden was in town to attend two private fundraisers, one of which was at the home of "a top Amazon executive." The posh soiree set attendees back a princely $2,800 per-person. The other fundraiser was held at the home of a local philanthropist. That staider event offered donors a relative bargain with a $500 minimum price tag.
---
Comment by: jac (11/26/2019)
So a .40 S&W is OK, but a 9mm is not?

Biden want's to ban everything. His addled mind just doesn't understand that 9mm does not encompass all semi-automatic handguns.

What a horse's ass.
---
Comment by: Jstam1911 (11/26/2019)
Joe Biden continues to show his absolute ignorance about firearms. Obviously outlawing one particular caliber would only shift their focus to the next one. I used to think the occasional gun law might be a necessary concession in this day and age. For example I have always thought bump stocks were stupid and never thought I'd mind if they were outlawed. The problem is anti-gun politicians will never be happy until they have outlawed everything gun related. Because of this, I am generally opposed to any kind of gun legislation.
---
Comment by: PHORTO (11/26/2019)
Look, Joe Biden is a joke. When he and Kennedy controlled Senate Judiciary, they ruled like despots. They put Bork - a universally recognized brilliant legal mind - through the ringer for pure politics, in the most despicable, underhanded way. We saw that legacy during the Thomas hearings, and recently in the Kavanaugh hearings. Thank God they didn't control the Senate for the latter.

He is Democrat excrement, the worst kind of elitist in a party that divides the country into the political class ruling over the unmentionables.

Not representing, RULING.

Democrats are scum, and he's a prime example.
LIBERTY HAS NO EXPIRATION DATE
Democrats wouldn't buy a clue if it was government subsidized.