Posted by: TEEBONE ®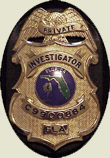 11/26/2019, 18:25:16

---
Author Profile
Mail author
Edit
---
Comment by: PHORTO (11/26/2019)
Critics of the movement say that officials MUST obey the law.

What they forget is that their oath is first to the Constitution, and THEN to the law. When the second violates the first it is null and void, and that is a principle long recognized from our founding.
LIBERTY HAS NO EXPIRATION DATE
Democrats wouldn't buy a clue if it was government subsidized.