Posted by: TEEBONE ®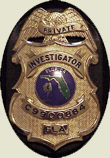 11/21/2019, 10:34:11

---
Author Profile
Mail author
Edit
---
Comment by: PHORTO (11/21/2019)
What horsehockey.

Scalia specifically wrote in Heller that no fundamental right can be subject to a free-standing interest-balancing test. That is why he rejected the three-tiered "scrutiny" system in adjudicating the right to arms in favor of "text and history" analysis.

The author is correct that this method wasn't spelled out in a single sentence, but he's lying by insisting that the Heller Court didn't in fact establish the appropriate means in deciding such questions.
LIBERTY HAS NO EXPIRATION DATE
Democrats wouldn't buy a clue if it was government subsidized.