Posted by: TEEBONE ®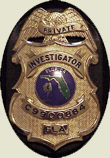 11/16/2019, 18:12:24

---
Author Profile
Mail author
Edit
CA: Santa Clarita demonstrates (once again) the folly of too-easy access to guns
Submitted by: mark@keepandbeararms.com">Mark A. Taff
Website: http://www.marktaff.com


 
Here's one reason: Because somehow in the United States of the 21st century it's simply not that difficult for a teen to acquire a .45 caliber semiautomatic handgun. Should the staff at Saugus High School have pegged the suspect, a junior who was a member of the track team, as a candidate for murder-suicide? That seems highly unlikely (and might not have made a difference anyway). Would the usual NRA prescription, a so-called "good guy" with a gun have made a difference? Not in 16 seconds. Could the school have been fortified sufficiently to prevent the attack? Equally preposterous. The line to metal detectors could just as easily have been the killing field as the school's quad.
---
Comment by: PHORTO (11/16/2019)
Baloney.

You keep your kids away from guns your way, and I'll do it my way.

NO. MORE. RIDICULOUS. DEMOCRAT. RESTRICTIONS.

AAMOF, get rid of 99% of those on the books now.
LIBERTY HAS NO EXPIRATION DATE
Democrats wouldn't buy a clue if it was government subsidized.