Posted by: TEEBONE ®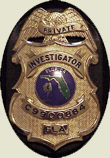 11/08/2019, 08:51:22

---
Author Profile
Mail author
Edit
---
Comment by: PHORTO (11/8/2019)
Again with the 'epidemic of gun violence' ****.

There is no 'epidemic' extant.

This is the Democrat (progressive) modus; invent a problem, then restrict our liberty to 'fix' it.

Smell. Mah. Shorts.
---
Comment by: PHORTO (11/8/2019)
I can't believe that this site censors the word c r a p.

Really? REALLY?
LIBERTY HAS NO EXPIRATION DATE
Democrats wouldn't buy a clue if it was government subsidized.