Posted by: TEEBONE ®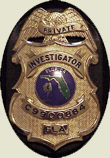 11/07/2019, 09:22:11

---
Author Profile
Mail author
Edit
What we talk about when we talk about guns
Submitted by: mark@keepandbeararms.com">Mark A. Taff
Website: http://www.marktaff.com


 
Gun control has been a hot button issue for the past decade. With the 2020 election looming on the horizon, conversations surrounding gun control can feel like a dime a dozen. And while it is important to have those difficult conversations, it is equally important to do so correctly. With what is often a lack of proper knowledge surrounding the issue and a lack of proper use of terms, it becomes incredibly easy for conversations to become muddled.
---
Comment by: PHORTO (11/7/2019)
A lot of minutia for nothing.

The only thing that must be understood is that the Framers wrote the Second Amendment as a guarantee that the people could and would keep and bear militia-ready firearms that are in common use for lawful purposes.

That is the only criterion that matters.

Period.
LIBERTY HAS NO EXPIRATION DATE
Democrats wouldn't buy a clue if it was government subsidized.