Posted by: TEEBONE ®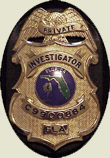 11/06/2019, 16:03:52

---
Author Profile
Mail author
Edit
WI: Fitzgerald Doesn't Know When Senate Will Convene on Guns
Submitted by: David Williamson
Website: http://libertyparkpress.com


 
Majority Leader Scott Fitzgerald says he doesn't know when the chamber may convene in special session to take up gun control measures. Democratic Gov. Tony Evers last month ordered the Legislature to take up bills that would mandate universal background checks and allow judges to temporarily seize guns from people deemed to be a threat to themselves or others. Evers' order calls for the session to begin at 2 p.m. Thursday.
---
Comment by: PHORTO (11/6/2019)
HAW-HAW-HAW!!!

*bang*

"The Senate will come to order."

*bang*

"The Senate is adjourned."

"THERE! Satisfied now?"
LIBERTY HAS NO EXPIRATION DATE
Democrats wouldn't buy a clue if it was government subsidized.