Posted by: TEEBONE ®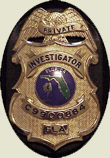 11/05/2019, 15:12:04

---
Author Profile
Mail author
Edit
---
Comment by: PHORTO (11/5/2019)
"There's no reason for ever to have an AK-47 or AR-15. There's just no reason. You cant give me a reason the populous [sic] needs one," Campbell said.

Simple. Per U.S. v. Miller (1939) the people have a right to keep and bear arms suitable for militia use. Rights aren't justified by 'need', they just ARE. But in case you are so stupid you don't understand the reason the Framers enshrined the people's right to arms in the Bill of Rights, let me clue you in: In the event that the people 'need' to exercise their Declaration of Independence right to alter or abolish a tyrannical government, they 'need' to have arms.

Q.E.D.
LIBERTY HAS NO EXPIRATION DATE
Democrats wouldn't buy a clue if it was government subsidized.