Posted by: TEEBONE ®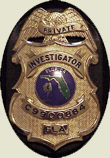 11/04/2019, 15:08:35

---
Author Profile
Mail author
Edit
FL: Ducks Beware; Youth Waterfowl Hunting Day, Gun Season Starts
Submitted by: David Williamson
Website: http://libertypakpress.com


 
Daffy and Donald Duck should be careful leaving their homes this month, as the Youth Waterfowl Hunting Day begins Nov. 16 on any private property, or near bodies of water that have public access. On this day, only kids 15 and younger are allowed to hunt while being accompanied by an adult. The kids are allowed to hunt ducks, geese, coots, and moorhens without needing a license or permit to hunt these birds.
---
Comment by: PHORTO (11/4/2019)
Violates the 14th Amendment.

If kids can hunt w/o a license on those designated days, the same opportunity must be extended to everyone else.
LIBERTY HAS NO EXPIRATION DATE
Democrats wouldn't buy a clue if it was government subsidized.