Posted by: TEEBONE ®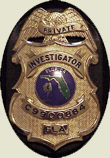 10/31/2019, 11:01:24

---
Author Profile
Mail author
Edit
AZ: Protest planned for the Crossroads Gun show
Submitted by: mark@keepandbeararms.com">Mark A. Taff
Website: http://www.marktaff.com




 
Protesters plan to show up at the Crossroads Gun Show which will be held at the Pima County Fairgrounds on Nov. 2 and Nov. 3.

They will be led by former Tucson city council member Molly McKasson, who helped pass firearm restrictions in Tucson parks and on public transportation in the 1990s. Those laws were later overturned by the state legislature.

But she is back in the gun debate again, leading a group called Citizens for a Safer Pima County.
LIBERTY HAS NO EXPIRATION DATE
Democrats wouldn't buy a clue if it was government subsidized.